A Vision for Montreal —
Raising a New Generation for Christ
The vision of New Beginnings Ministry / Church is to present the Christian Faith to everyone – without discrimination as to age, gender, race, creed, colour, nationality, ancestry or place of origin – and to preach the Gospel of Jesus Christ as revealed through the Holy Scriptures.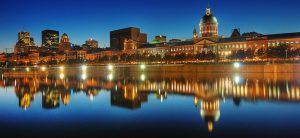 The objective of NBM includes much more than simply introducing people to Jesus Christ. It is a vision of raising believers to full maturity in the principles of faith, love, healing, prosperity, redemption and righteousness. A vision of equipping believers to activate the life-changing power of Jesus in their own lives and to share this power with others.

Our sole desire is to spiritually strengthen believers through the Word of God, and to develop disciples for Jesus Christ. The Ministry's efforts are aimed at revealing that those who genuinely accept Jesus Christ as Lord and Saviour can conquer every problem and challenge life brings. They can learn to develop a winning lifestyle that the Bible clearly shows to be the will of God for every believer.
New Beginnings Ministry / Church also helps its members who are in need with tangible assistance and spiritual biblical support. Offering various services and ministries, the church provides the needy with help in the form of food, clothing, and if need be with fiscal counselling.

We invite you to be a part of this New Generation for Christ!