Be at Church on time! Shuttle transportation service in the LaSalle area is available for New Beginnings Church members only.
Please contact us 24 hours in advance to arrange a pickup time: (514) 363-1080
Contact Us
NEW BEGINNINGS MINISTRY / CHURCH
9412 Clément
LaSalle, Québec, Canada, H8R 1T5
Tel: (514) 363-1080
Fax: (514) 363-6844
Email: Pasteur.Chauvette@sympatico.ca
Visit us on Facebook

Bus/Metro directions:
From Angrignon Metro Station, Bus route #113 will drop you off right across the street from our Church (cross street D'amour).
Guests with disabilities:
Our church is equipped to serve everyone! A wheelchair-accessible entrance and a reserved parking space are located at the side entrance on Rue D'amour. Our ushers will be pleased to assist you if needed.
We invite you to download our NBM Church App by selecting an icon below:
Our Meetings
Sunday Morning Celebration: 10 AM
Wednesday Evening / Bible College: 7:30 PM
Friday Evening / Prayer Meeting: 7:30 PM
Please contact us for more information about our caring nurseries, Sunday School and Youth Meetings. NOTE: Our Sunday Morning Celebrations are simultaneously translated in French – earpieces are supplied.
Our Affiliate Corporations
NBM Church Affiliations and Credentials
New Beginnings Ministry / Church is a member of the following Christian organisations:
Earning praises from all three levels of government for its fiscal transparency, the financial report of New Beginnings Ministry/Church is audited annually by an independent accounting firm.
Pastor Stéphane Chauvette and Pastor Russell LeGassick are Licensed Ministers of the Clergy, with the legal authority to perform marriages in the Province of Québec.
Pastor Stéphane Chauvette is a Commissioner of Oaths officially recognized by the Province of Québec.
Radio Ministry Schedule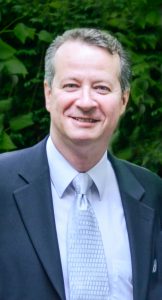 Pastor Stéphane Chauvette is heard on Christian Radio WCHP 760 AM for more than twenty-five years. His exciting fifteen (15) minute radio programs, aired in both English and French, have edified believers for years and are quite popular in Upper State New York and the greater Montreal metropolitan region. You can listen to Rev. Chauvette during the following broadcast days and times:
Radio Programs of Pastor Stéphane Chauvette are aired in English on:
Saturday from 2:15 to 2:30 PM
Sunday from 9:00 to 9:15 AM
Radio Programs of Pastor Stéphane Chauvette are also aired in French on:
Tuesday from 3:00 to 3:15 PM
Thursday from 2:30 to 2:45 PM
Saturday from 3:45 to 4:00 PM
Sunday from 2:45 to 3:00 PM